The nursery is open every Friday, Saturday and Sunday.

Mireille & Philippe are happy to be able to welcome you and advise you. Of course, this reception will be done with safety distancing instructions: only 6 people at a time and with hand washing recommendation and mandatory wearing of a mask. You can always contact us by phone. at 0474564717 or by email at info@filroses.com
The Rose Garden is open on Friday's (2pm till 6pm)Saturday's and Sunday's from 10am till 6pm).
Summer closure from July to September

Winter closure from December to March

(Open during this period by appointment only: Tel +32 0474 56 47 17 or by email).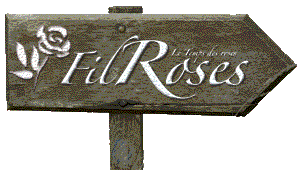 FilRoses - Le Temps des Roses
Rue Cyrille Dewaele (via RaVel)
1350 Orp-le-Grand
Phone : +32(0)474 56 47 17
See you soon ! Mireille & Philippe